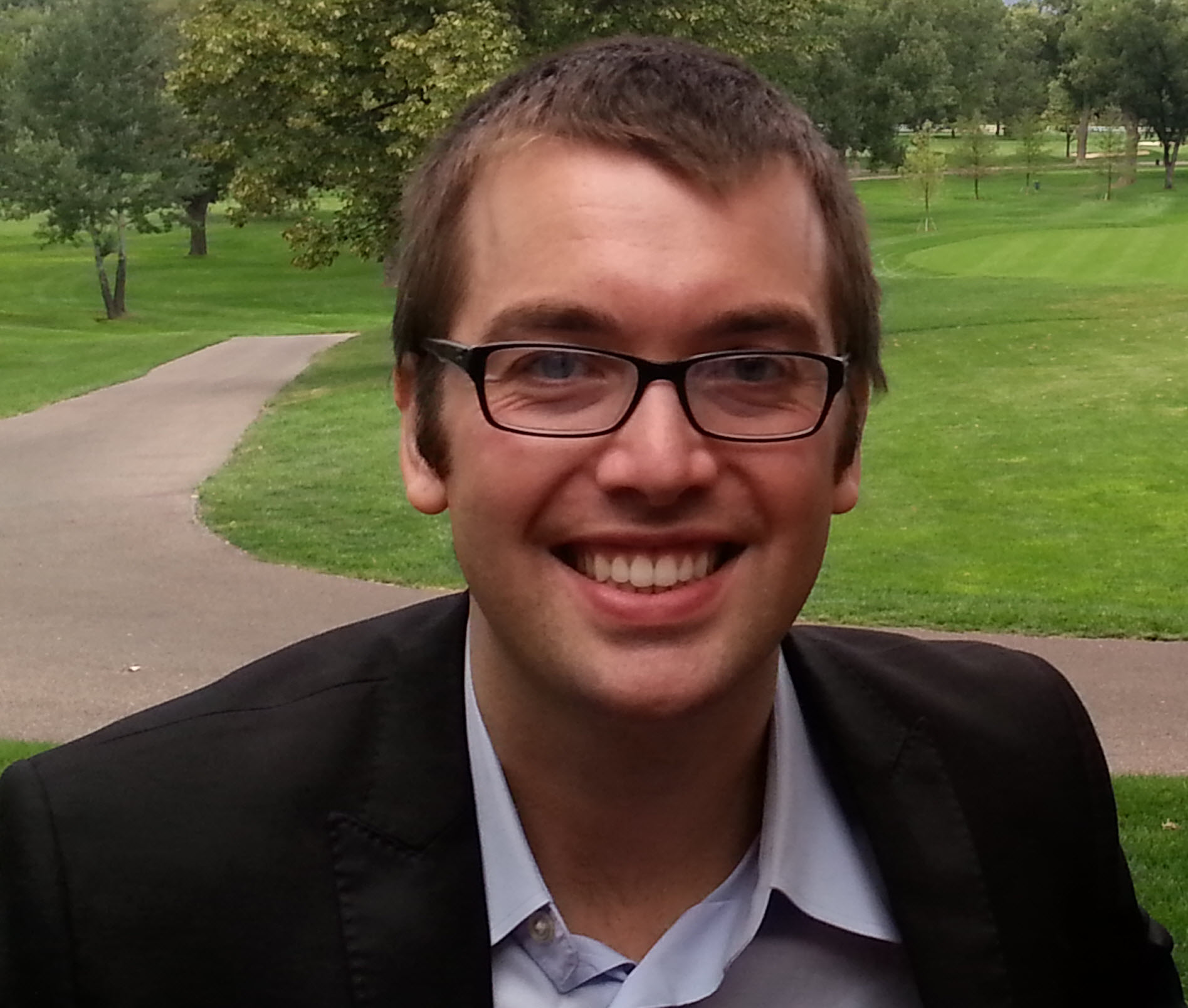 Tyler Fochtman
tfochtma (at) uark (dot) edu
Research Assistant to
Dr. Matthew Patitz
Department of Computer Science
University of Arkansas
Fayetteville, AR
Lab: JBHT 448
Research Interests
Publications
About Tyler
The meaning of the name 'Tyler' roughly means 'one who tiles.' Coincidentally (or not) I work in tile-based self-assembly. Before becoming enchanted with computer science and subsequently self-assembly, I completed an undergraduate degree in Creative Writing from the University of Arkansas and did an intensive film-studies program at Prague Film School in the Czech Republic.

The highlights of my programming experience include:
Working with Dr. Patitz on his program, TAS. Which included making TAS capable of running on
Linux, OS X, and Windows.
Working with Dr. Xuan Shi to implement a stochastic cellular automata model for urban growth
prediction on the internationally ranked supercomputer Keeneland. Keeneland is a heterogeneous
environment, so while working for Dr. Shi I gained valuable experience with GGPU programming.
Working for the University of Arkansas football team to automate their data collection and analysis.